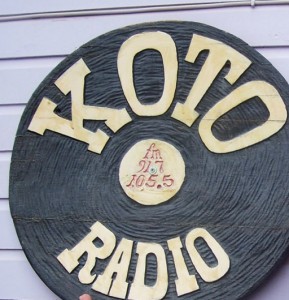 I'd like to think I take people to many wondrous places on Travel Fun, my talk radio show on travel, which airs bimonthly in and around Telluride, Colorado on KOTO and on the Internet at the time of the broadcast. (Once at koto.org, click on Listen.) My slot is Thursdays at 6:30 p.m. mountain time, so be sure to tune in then. I'll try to pre-announce my guests as much as possible either on this page, on the air or in my Travel Fun announcements that are sent out just before t he show.
Go to my Contact/Subscriptions page to sign up to receive my Travel Fun announcement/newsletter. If you're not able to tune in, you'll be able to read Travel Fun stories in my blog. I have some great guests since there are so many interesting people living in and passing through T-ride. I also conduct a number of interviews over the phone. Past guests have included Pico Iyer, Ken Burns, John McPherson, Tim Cahill, Graham Watson, Martha McPhee, Bobbi Brown, Kate Betts, Mariel Hemingway and many more fascinating people.
My next Travel Fun, my half-hour talk radio show on KOTO Telluride, airs, Thursday, January 11, at 6:30 pm in Telluride, Colorado and within the outlying area and on the internet. It will be a rebroadcast of Laughing All the Way: Humor and Travel. What a great way to kick off the new year!
Many of my other Travel Fun interviews are also posted on my blog as podcasts.
KOTO is a local NPR station and one of the few entirely community supported radio stations in the country. Please consider making a contribution to KOTO so that we can keep community radio alive and well in America. That's also a way of showing your support for Travel Fun! Please e-mail me from my Contacts Page with your donation.